Tendance Soldes #2 : 14 Instagrameuses à suivre pour inspirer vos soldes

Tout d'abord je tiens à vous présenter mes excuses pour ces deux dernières semaines qui étaient moins fournies en articles. Mais rassurez-vous je reviens de plus belle et me suis arranger pour organiser mon planning d'une manière à reprendre un rythme normal. Comprenez aussi que je préfère vous sortir des articles de qualité et que certains prennent beaucoup de temps en recherche et en mise en forme. Sur ce je vous souhaite une bonne lecture pleine d'inspiration mode !
Hey you ! 2ème jour de soldes et l'inspiration t'as déjà lâché ? No stress ! Je vais vous présenter aujourd'hui 14 comptes Instagram (oui 14 , ça change
de top 10/15/20) à suivre absolument pour avoir de l'inspi et être à jour sur la mode.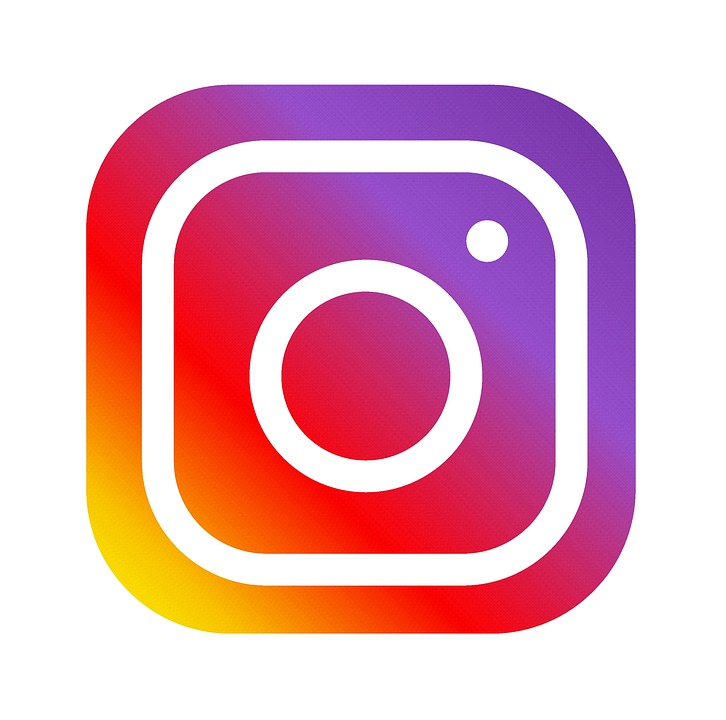 Pour celles qui ne connaissent pas instagram voila un petit paragraphe du site Madalana.fr qui explique simplement ce que c'est :  » Instagram est un réseau social dont le principal but est de partager ses photographies. Chaque utilisateur possède une page personnelle Instagram, où s'affiche l'ensemble de ses photos prises. Les autres utilisateurs d'Instagram peuvent alors laisser des commentaires ou signaler qu'ils aiment la photographie. I l est possible de rendre sa page accessible à tous les utilisateurs de l'application ou uniquement à sa liste d'amis, appelés abonnés. »
Les grandes marques se les arrachent : Au alentour de 10 à 50 000 € la photo, les instagrameuses sont devenues les prescriptrices pouvant faire passer un une marque de l'anonymat à la rupture de stock dans toutes ses boutiques. Suivie par plusieurs milliers voir million de personnes sur instagram, elles inspirent à travers leurs photos montrant leur vie de rêve. Souvent leur audience et est bien supérieur à certaines chaines télévisées et un taux de d'engagement des abonnés très élevé.
Certaines se sont faites un nom dans la mode grâce à leur compte instagram très inspirant, respectant un feed (harmonie de couleur/ disposition/thème) qui donne une identité particulière à leur compte.
Voici une liste d'instagrameuse à suivre absolument qui vont vous inspirer et vous garder toujours à la pointe de la mode.
La belle italienne crée en 2009 son blog The Blond Salad. Son style particulier et son visage angélique la propulse au top de la blogosphère et parmis les instagrameuse les plus célèbre. Ces pas la mène à devenir égérie de Guess et de Dior. Même Harvard Business School en à fait son affaire, en étudiant son cas et sa réussite.
En panne d'inspiration ? Le compte Instagram de l'actrice londonienne Ashley Madekwe est une véritable mine d'or. Un look urbain, chic et super sexy à la fois, on adore !
L'une des plus célèbre blogueuse française avec ses 883 000 abonnés, la créatrice du Blog de betty est une instagrameuse à suivre absolument
Rédactrice en chef de Vogue Paris, je pense que je n'ai pas besoin de vous en dire plus pour comprendre son importance.
La très jolie Biélorusse mise toute son ascension sur son physique de petite princesse au grands yeux clairs. Livre, disque mais également devenue l'égérie de Piaget, Vuitton et L'Oréal, son histoire est similaire à un conte de fée puisque la brunette vient d'une modeste famille et à réussi par se beauté et sa persévérance à devenir une grande instagrameuse regoupant 2,4 million d'abonnés.
Chic et un peu bohème, cette blogueuse Danoise partage son look sans prise de tête avec de jolis motifs, un peu d'over-size, à la limite de effortless.
Vous avez un style plutôt streetwear ? Aleali est une styliste et modèle qui nous vient tout droit de Chicago. On craque pour son style ultra travaillé et avec cette pointe rebelle.
Caroline Receveur ( @carolinereceveur )
Un compte Instagram incontournable pour l'ex candidate de télé-réalité qui à aujourd'hui une véritable communauté qui la suis dans sa vie d'actrice, mannequin, business woman ou encore animatrice TV. Une vie pleine de voyage et de photo magnifique, 1,9 millions d'abonnés bien mérité pour ce compte ultra travaillé.
Influenceuse mode ultra créative avec un look effortless qui donne cette impression de facilité et à la fois d'une sensualité travaillé, Jeanne Damas est souvent appelée « la quatrième fille de Jeanne Birkin ». Elle est la parisienne incontournable d'Instagram, avec son look Frenchy on fond !
Comment vous parler d'influenceuse mode sans vous parler de la merveilleuse mannequin Gigi Hadid. Au dire de Paris Match « le mannequin de l'année 2016 est incontestablement Gigi Hadid » . Oui, et cette californienne à aussi été élue 7ème mannequin la plus influente d'Instagram avec ses 28 millions d'abonnés.
72,2 millions ! C'est le nombre d'abonnés aux compte Instagram de la belle Kendall Jenner qui fait d'elle la mannequin la plus suivie du monde. A l'issue de son premier défilé pour Marc Jacobs en février 2014, la demi-soeur de Kim Kardashian s'est vu propulsé dans une carrière qui fait rêver.
Les posts Instagram du top model australien Mirandan Kerr ne cesse de faire rêver. Voyage autours du monde, cours de yoga, et paysages à couper le souffle. Un lifestyle qui fait pétiller les yeux, qu'elle photographie, poste sur Instagram et en fait une véritable vitrine pour sa nouvelle marque de cosmétique bio.
Une touche française : la belle Audrey Lombard qui nous vient de Paris. Elle laisse rapidement de coté son blog pour consacrer tout sont temps à poster des look sur Instagram. Un style très « Black and White » géométrique.
Son style décontracté mais classe, chic mais cool , on adore Julie Sariñana pour sa façon d'être pouvant associer un sweat avec un sac Chanel sans se prendre la tête. Très à l'aise dans ses basket la jolie blogueuse et globe-trotteuse californienne nous fait rêver de son style un peu ci mais pas trop ça, un look de mélange et d'équilibre. Bref une Julie qui à un style affirmé bien à elle.
Voilà, un classement bien remplis, faites-moi savoir si cela vous à plus, si le concept vous plait. N'oublier pas de liker l'article ou de laisser un commentaire en cliquant juste en dessous su « Leave a Reply »